Free cake consulting! No appointment needed.
Just announced today we were once again voted the best wedding cake shop in Wichita for 4 years in a row. This is truly a honor for us as This is based on customer feed back and reviews. Thank you to all all customers in 2016 and we look forward to making 2017 the best that it can be.
Stop in and see why we are voted the best 4 years in a row!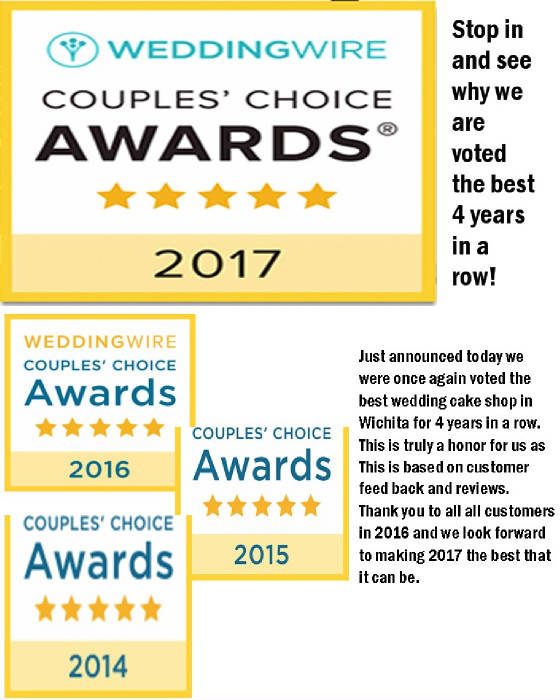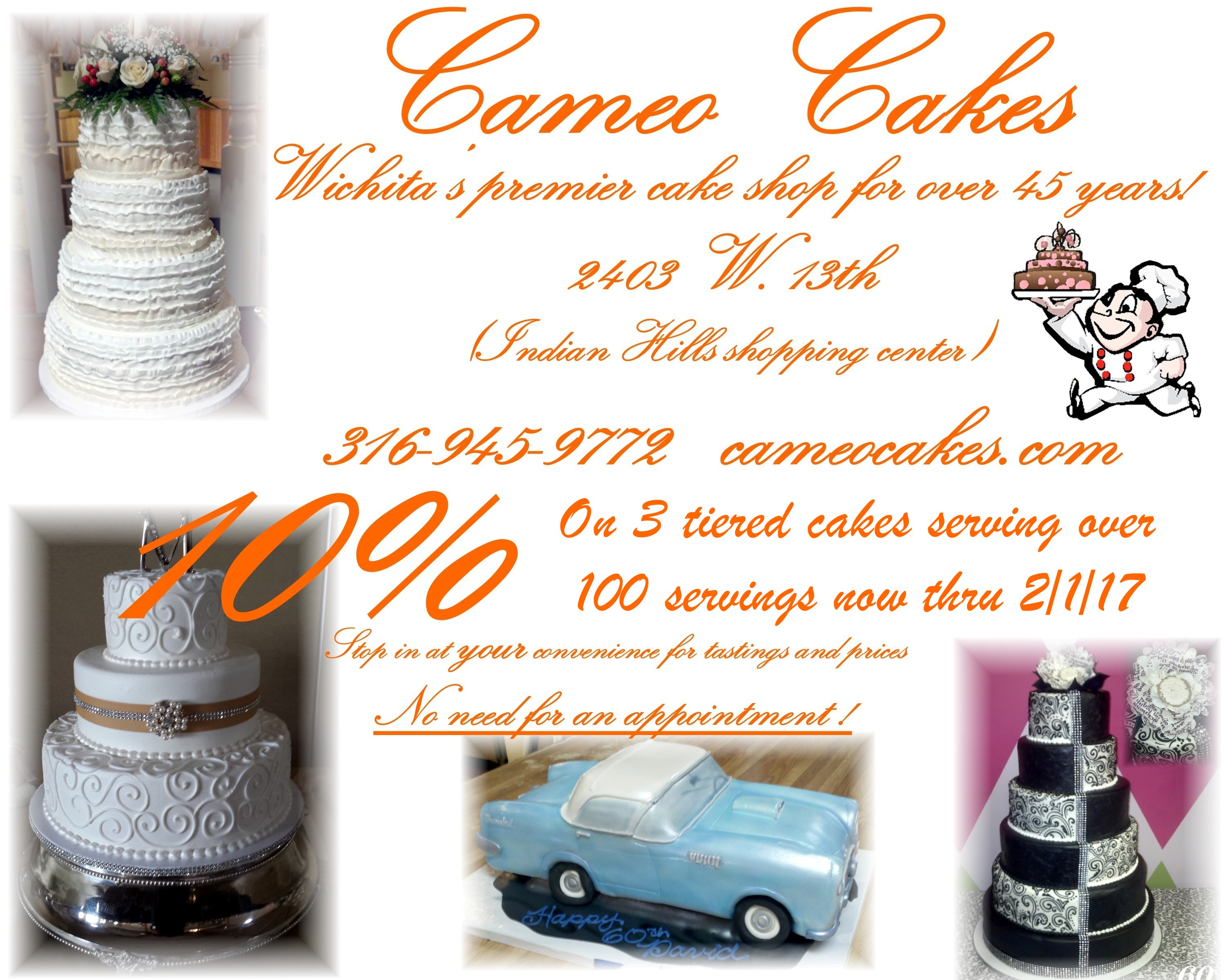 Free cake consulting! No appointment needed.
Thank you for your interest in Cameo Cakes, We would be honored to work with you on your event. If you would like to discuss your event needs further please feel free to contact us with any Questions. There is no need for an appointment so stop in on whatever day and time would be best for you. We always have samples so come ready to taste the best cake in Wichita.
How far in advance should a Bride book her cake?

Due to the high amount of orders we receive, it is recommended that a Bride books her cake at least 6-8 months before the event. During the booking, we will provide the client with ideas of cake designs. However, client has up to one month before their event to finalize the cake design and details. This gives the client ample time to look at different cake styles throughout the months prior to the event.

Just like an artist, every Cake designer has a style.

Our style is very fashion forward and ranges vastly in all different styles. We love to provide our customers with everything they can imagine their cakes to be. From crystals, bling, pearls, to handmade sugar flowers, you are sure to recognize a Cameo Cakes cake when you see one. No detail is spared with us. It is a joy to see the happiness in our customers eyes when they walk into their reception and spot their gorgeous cake.

Contact us.