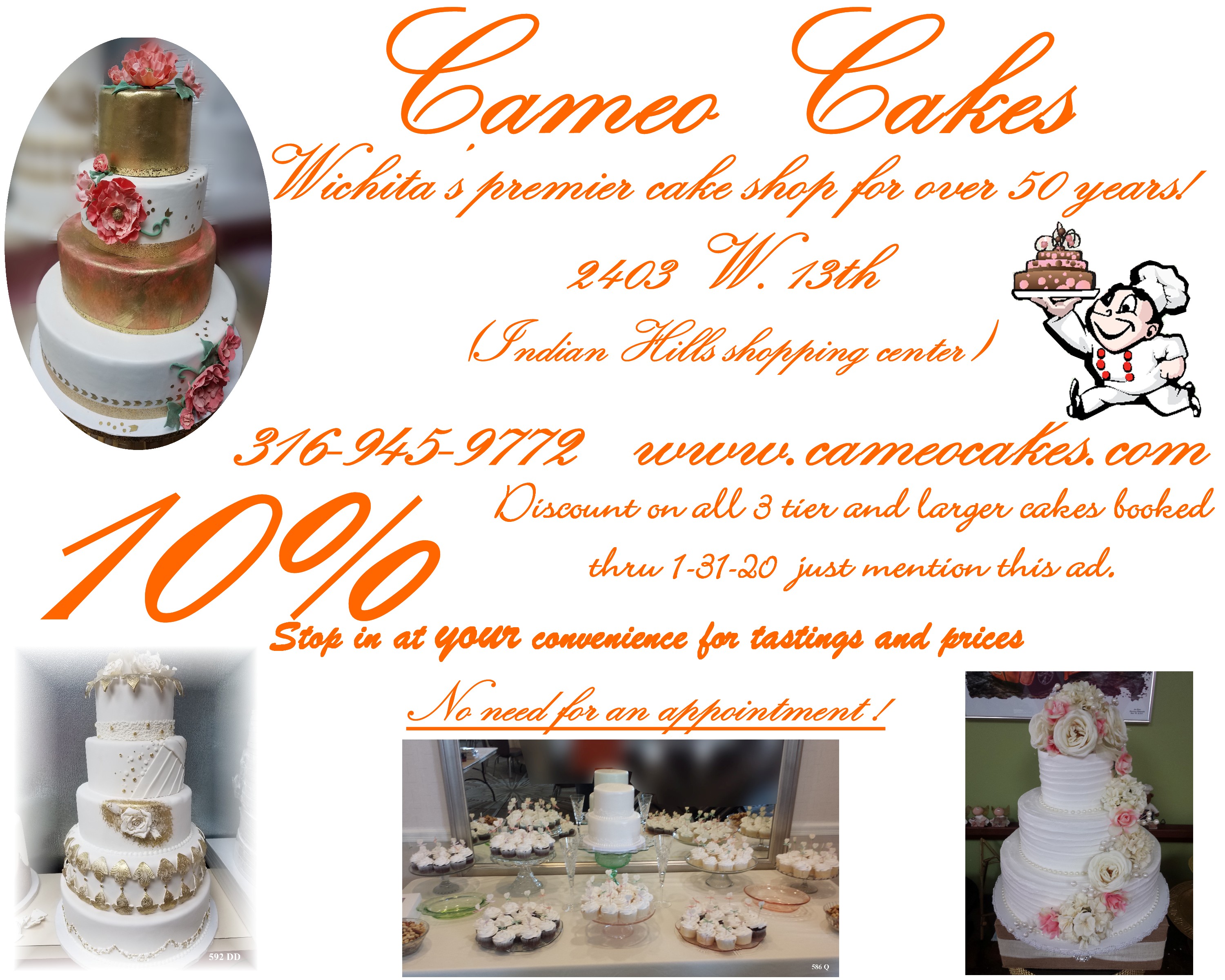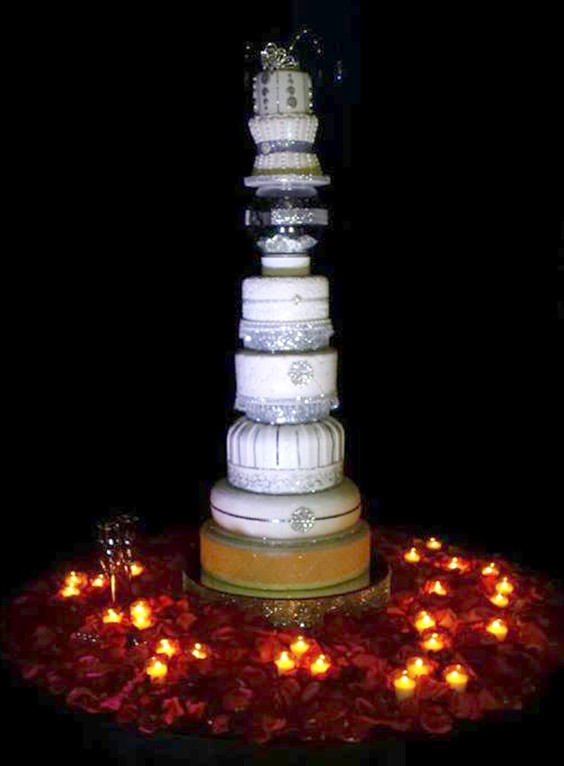 Trust a cake shop that has been Prather family owned and in Wichita for over 47 years and in the same location for 28 years. Stop in and browse the many styles and cakes we have to offer. NO need for an appointment as we always have samples available so drop in at your convenience. Trust a store that has Sample's of cakes everyday not one made from different ingredients just to get your business.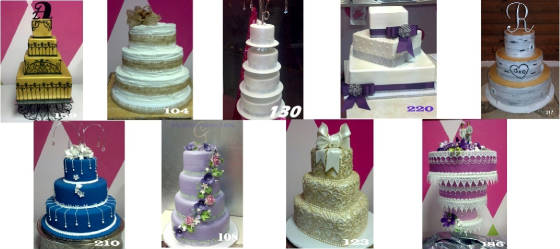 Planning the perfect Wedding is a Piece Of Cake With Cameo Cake's.
Phone:(316) 945-9772
Here are just a few of over 400 wedding cakes that we have to offer. We can create a wedding cake for the most intimate weddings of just the family and friend's to the most elaborate cake's that serve the larger weddings. We at cameo cakes always love to design new and exciting cakes so don't hesitate to ask what we can design for you.